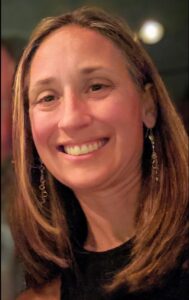 Lindsey Wright
Licensed Clinical Social Worker (LCSW)
I have worked in a variety of settings and with a diverse group of people throughout my career.  I look forward to meeting you and creating a plan that meets your specific needs. Most importantly, I look forward to working with you! I love the therapeutic process and working with others to reach their goals. I hope that I can be a part of your process.
I recognize that it takes courage to take the first step, I am excited that you are open to this journey. I am a Licensed Clinical Social Worker (LCSW)  working in Indiana for over fifteen years. I work with adolescents, young adults, and parents individually and in a family setting utilizing a cognitive behavioral approach which also incorporates trauma informed care, mindfulness, dialectical behavioral therapy, and Motivational Interviewing with a focus on relationship building and healing.
I have worked with clients with a wide range of concerns including depression, anxiety, ADHD, relationship issues, parenting problems, and I also helped many people who have experienced physical trauma or emotional abuse. I am certified in Trauma Focused Cognitive Behavioral Therapy, Motivational Interviewing, Managing Aggressive Behaviors, Forward Thinking as well as Multisystemic Therapy.  I look forward to meeting you!
I commend you on taking the first step to a better tomorrow and a healthier you. The beginning can often be the scariest part. However, your journey is continuous, and I look forward to being a part of the next chapter that you write. Please feel free to email or call for more information. I look forward to hearing from you!
Whether you simply want to explore new possibilities or you are desperate for relief, we look forward to working with you to achieve your goals.
While we can't change difficult situations of the past, we can work together to better understand and resolve challenges in your life.