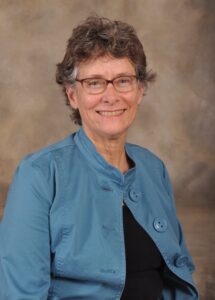 Cindy Freese
Licensed Mental Health Counselor (LMHC)
There is an African proverb that says, "If you want to go fast, go alone. If you want to go far, go together." Going together is easier than it sounds. These times of the pandemic have given us a view of how hard navigating those difficulties can be. I am a Licensed Mental Health Counselor (LMHC). I am also a registered nurse, and have worked in psychiatric settings for over 30 years. I work with adults in individual therapy and with people who need individual therapy as an adjunct to couples counseling. I am trained in EMDR.
I work using a psychodynamic approach. I believe that each person has the potential for growth. Providing an atmosphere where growth and change can happen, is important to me. Times of emotional distress can show us where we struggle in relating to self and others, in our struggles with connecting. The first step toward growth is scheduling the initial appointment.
I commend you on taking the first step to a better tomorrow and a healthier you. The beginning can often be the scariest part. However, your journey is continuous, and I look forward to being a part of the next chapter that you write. Please feel free to email or call for more information. I look forward to hearing from you!
Whether you simply want to explore new possibilities or you are desperate for relief, we look forward to working with you to achieve your goals.
While we can't change difficult situations of the past, we can work together to better understand and resolve challenges in your life.