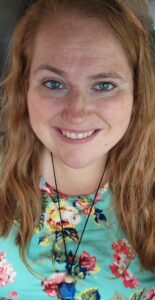 Ashley Reed
Licensed Mental Health Counselor (LMHC)
I am a Licensed Clinical Social Worker with 5 ½ years of experience in the social work field. I received my Master's Degree from IU School of Social Work in 2017 and my certificate of Advanced Educational Neuroscience from Butler in 2021. I use a client-centered, strengths-based approach to help clients develop the skills needed to make positive changes throughout life's every day challenges.
My post-graduate experience has focused on helping children & adolescents in the school setting who are suffering from anxiety, depression, family conflict, grief, self-esteem, sexual abuse, stress, school issues, and trauma.
I commend you on taking the first step to a better tomorrow and a healthier you. The beginning can often be the scariest part. However, your journey is continuous, and I look forward to being a part of the next chapter that you write. Please feel free to email or call for more information. I look forward to hearing from you!
Whether you simply want to explore new possibilities or you are desperate for relief, we look forward to working with you to achieve your goals.
While we can't change difficult situations of the past, we can work together to better understand and resolve challenges in your life.