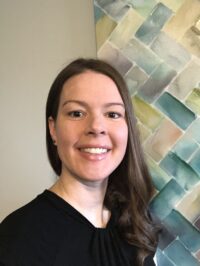 Wendy Maschino
Licensed Mental Health Counselor (LMHC)
I am a wife, mother, daughter, sister and Licensed Clinical Social Worker. I know the multiple different directions life can pull a person and the stress and mental health decline this can cause a person. I enjoy helping clients find the balance in life and improve their overall well-being. I have been working with medically complex clients during my 14 years in the social work field, and with every client comes a new journey and a different path. I would like the opportunity to help you on your life journey.
I focus on building a rapport through a calming, safe, and non-judgmental environment. I teach clients the skills needed to make positive changes in navigating life's challenges through the use of multiple therapy methods.
If you are reading this right now, you are taking the first step in reaching out for assistance. I would like the opportunity to help you through life's challenges, with positivity, structure, learning, listening and teaching. Please take the next step and call or email me to schedule your first session.
I commend you on taking the first step to a better tomorrow and a healthier you. The beginning can often be the scariest part. However, your journey is continuous, and I look forward to being a part of the next chapter that you write. Please feel free to email or call for more information. I look forward to hearing from you!
Whether you simply want to explore new possibilities or you are desperate for relief, we look forward to working with you to achieve your goals.
While we can't change difficult situations of the past, we can work together to better understand and resolve challenges in your life.